Weddings, Showers & Rehearsal Dinners
Discover the Perfect Setting for Your Wedding

Venue 622 is the premier destination for intimate weddings, rehearsal dinners, and bridal showers, offering an exquisite and versatile space to bring your dream celebrations to life. Our elegant venue provides the perfect backdrop for a romantic and cherished day, tailored to your unique vision.
With a dedicated team and customizable amenities, we ensure your wedding or rehearsal dinner is a seamless and unforgettable experience. With a warm and inviting atmosphere, versatile catering options, and meticulous attention to detail, Venue 622 provides a wedding experience that reflects your love story.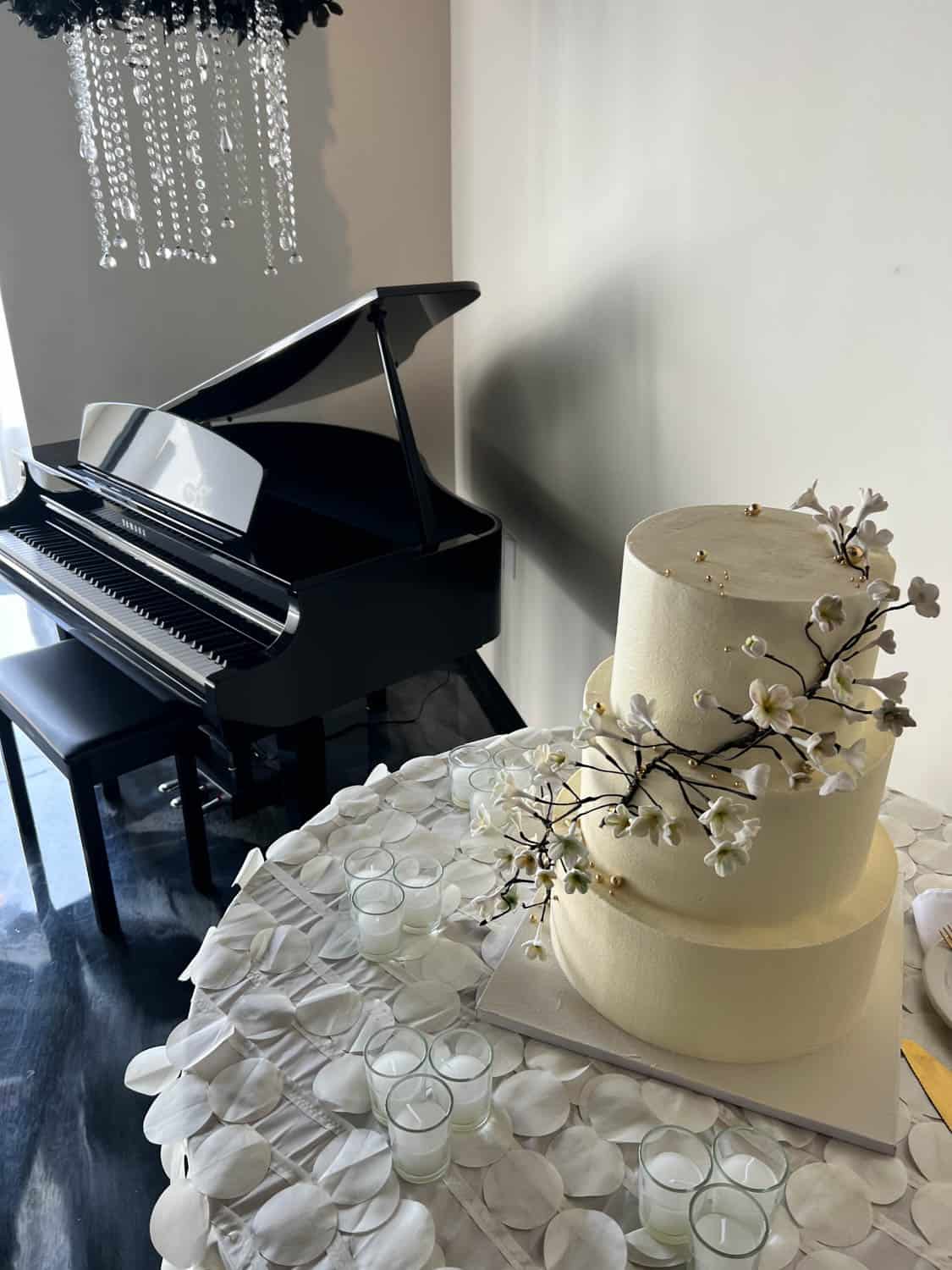 Where Intimate Weddings Come to Life

Venue 622 is the perfect location to host your intimate wedding for up to 75 of your closest family and friends. Our elegant and versatile space provides an intimate and romantic backdrop, ensuring your special day is filled with love, warmth, and cherished moments. Venue 622 can be tailored to suit your unique vision, making your wedding day an unforgettable celebration of your love.
Our dedicated team at Venue 622 understands the significance of your wedding day and is committed to helping you create a memorable experience. We offer a range of services and amenities, from customizable decor to gourmet catering options . With Venue 622 as your wedding venue, you can exchange your vows in an intimate setting that radiates romance and intimacy, surrounded by those who matter most.
Let us assist you in crafting a wedding day that reflects your love story, where every detail is designed to create lifelong memories. Choose Venue 622 for an intimate wedding that genuinely captures the essence of your love and commitment.
Where Rehearsal Dinners Set the Stage for Perfect Weddings

At Venue 622, we understand that rehearsal dinners are an essential part of the wedding experience, and our venue is the ideal place to host these intimate gatherings. Our versatile and charming space offers the perfect backdrop for your rehearsal dinner, providing an atmosphere of warmth and togetherness.
Whether you're planning an elegant sit-down dinner, a casual buffet, or even a themed event, Venue 622 can accommodate your vision, ensuring your rehearsal dinner sets the stage for a perfect wedding day.
Our dedicated team at Venue 622 is committed to making your rehearsal dinner a memorable occasion. We offer a wide range of services and amenities, from customizable decor to delectable catering options. 
Let us help you create a rehearsal dinner that not only brings everyone together but also builds anticipation for the beautiful wedding day ahead. Choose Venue 622, where rehearsal dinners become cherished preludes to your perfect wedding celebration.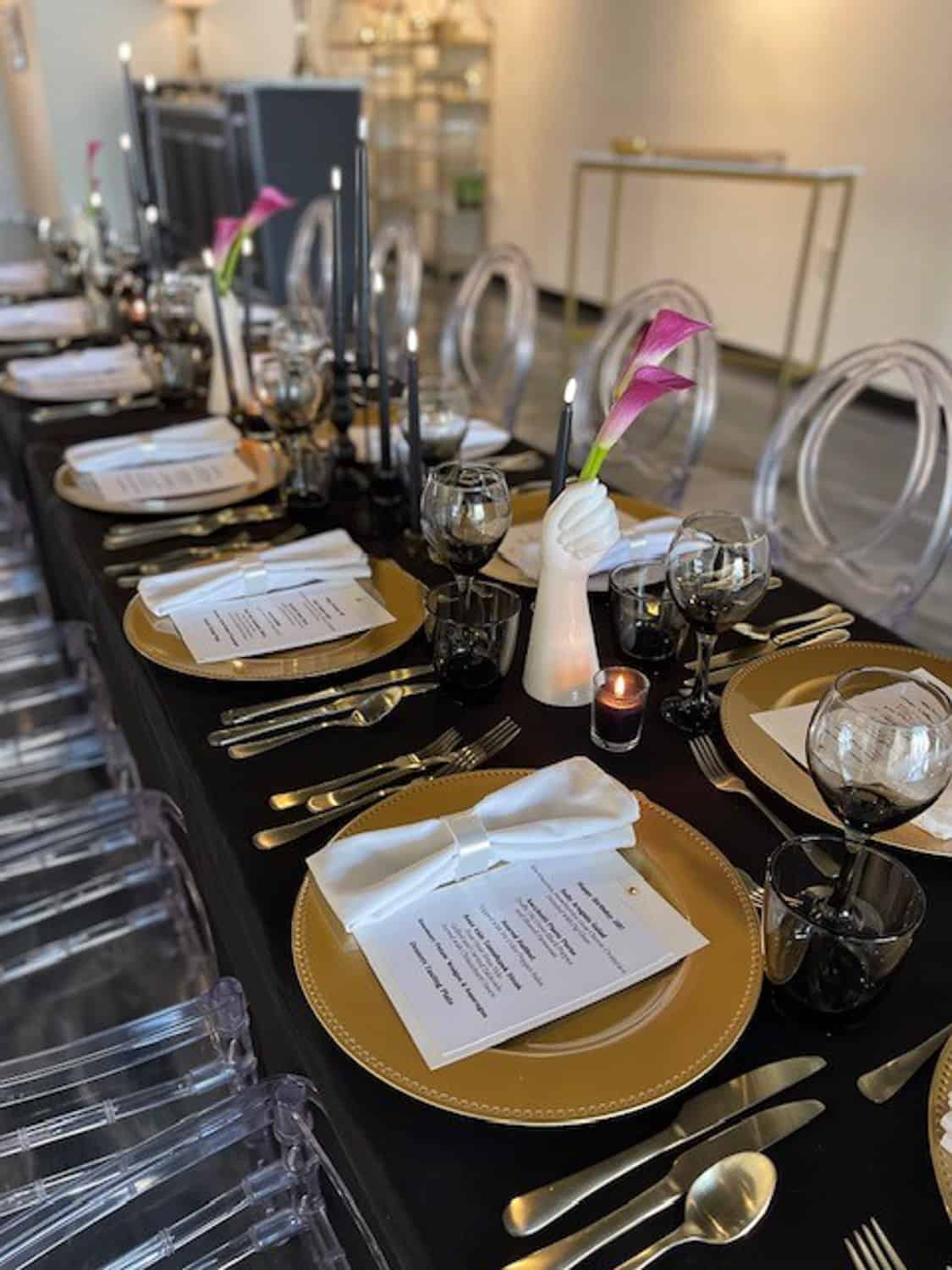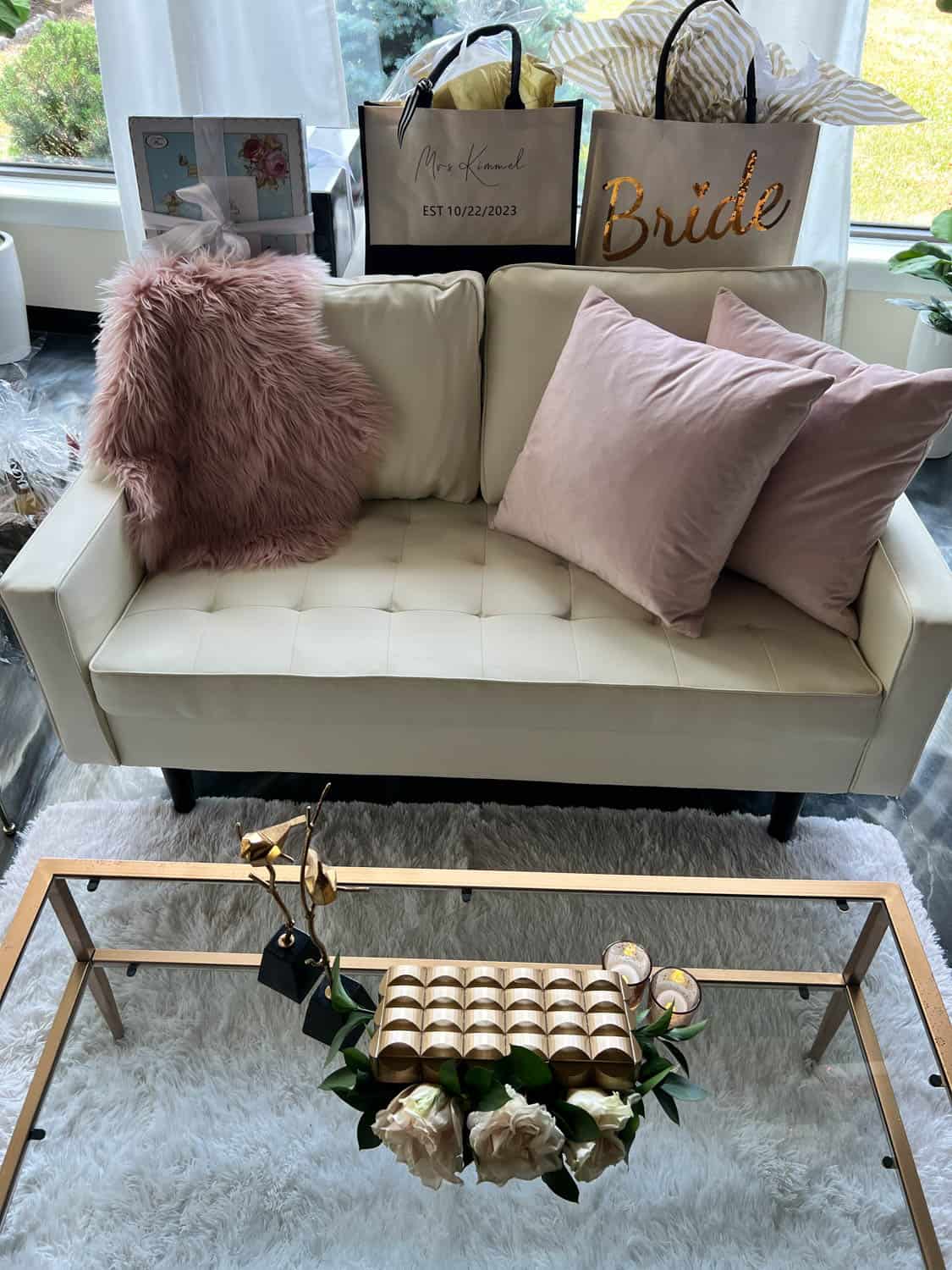 Where Bridal Showers Blossom with Elegance

Venue 622 is the quintessential location for hosting the perfect bridal shower, setting the stage for unforgettable moments leading up to a bride's big day.
Our venue, characterized by its elegance and versatility, offers a charming and intimate ambiance tailor-made for celebrating the bride-to-be. Whether you're organizing a whimsical tea party, a chic brunch, or an elegant soirée, Venue 622 can adapt to your vision, ensuring your bridal shower is as unique as the bride herself.
Venue 622 offers a comprehensive range of services and amenities, from customizable decor to delectable catering options, designed to complement your chosen theme and preferences. A bridal shower is a time for friends and family to come together and shower the bride with love and well wishes.
With Venue 622 as your backdrop, you can focus on creating beautiful memories that will last a lifetime, knowing that every detail has been meticulously taken care of.
Included With Every Event



Venue Rental



Gourmet Cuisine from Michelle's Catering



Dedicated Wait Staff



Round Tables, Hi-Tops & Acrylic Chairs



Choice of Upscale Linens & Napkins



China, Cutlery & Glassware



Yamaha Baby Grand Piano



Surround Sound System & Wifi



Plentiful On-Site Parking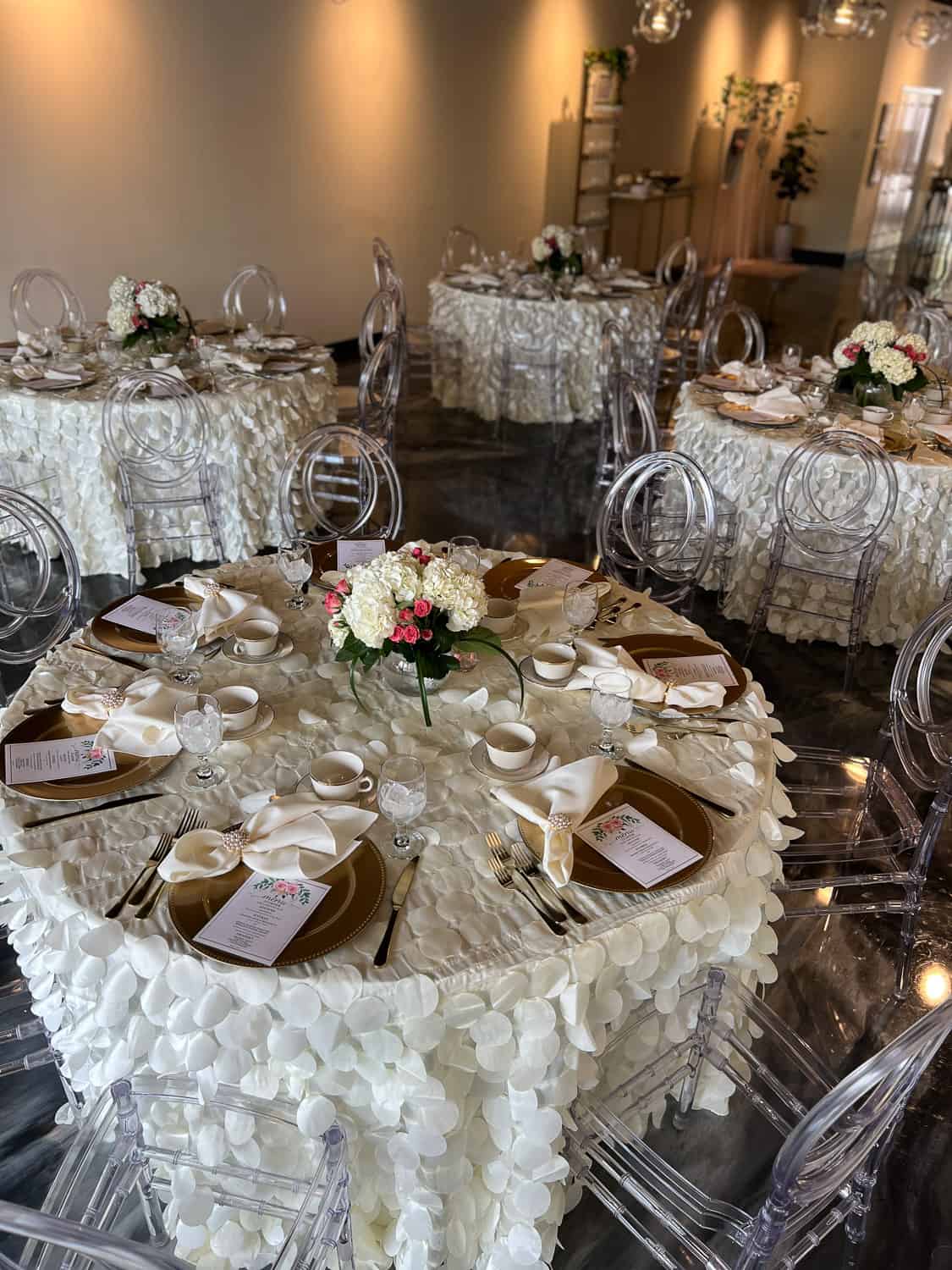 Start planning your event at Venue 622
Whether you envision an intimate wedding celebration, a corporate event that makes a statement, or a special occasion that deserves the finest attention, Venue 622 is here to turn your dreams into reality. Our impeccable decor, unmatched services, and delectable cuisine come together to create an extraordinary experience that you and your guests will cherish forever.
Contact us today to reserve your date and embark on a journey to create unforgettable memories at Whippany's premier event venue.