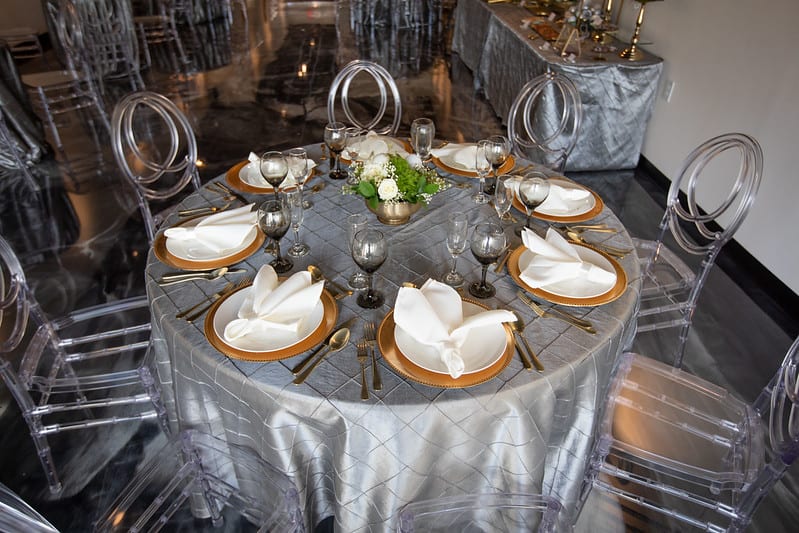 "Michelle and her team made my mom's 70th birthday amazing! She won't stop calling me about how beautiful the venue was and how pampered she felt by the team there. Truly a hidden gem with the cutest aesthetics."
Kawana Asghar
"We had our company holiday get-together at this new beautifully elegant venue. It's a must see! The staff and food were excellent. Thank you for hosting our team event, looking forward to working with you again in the future!"
Christine Gaul
"We had our daughter's bridal shower at Venue 622 and catered by Michelle's Catering. Michelle offered so many ideas on how to arrange the tables, the bar and the music for a truly elegant lunch. She was so creative with the decorations. No detail was left undone from the champagne wall to the background for photos to the table settings.  The food was outstanding and the service was impeccable. Michelle and Anthony were very easy to work with. We received so many messages from the guests saying it was the best shower they have ever attended. Everything was top notch."
John Allen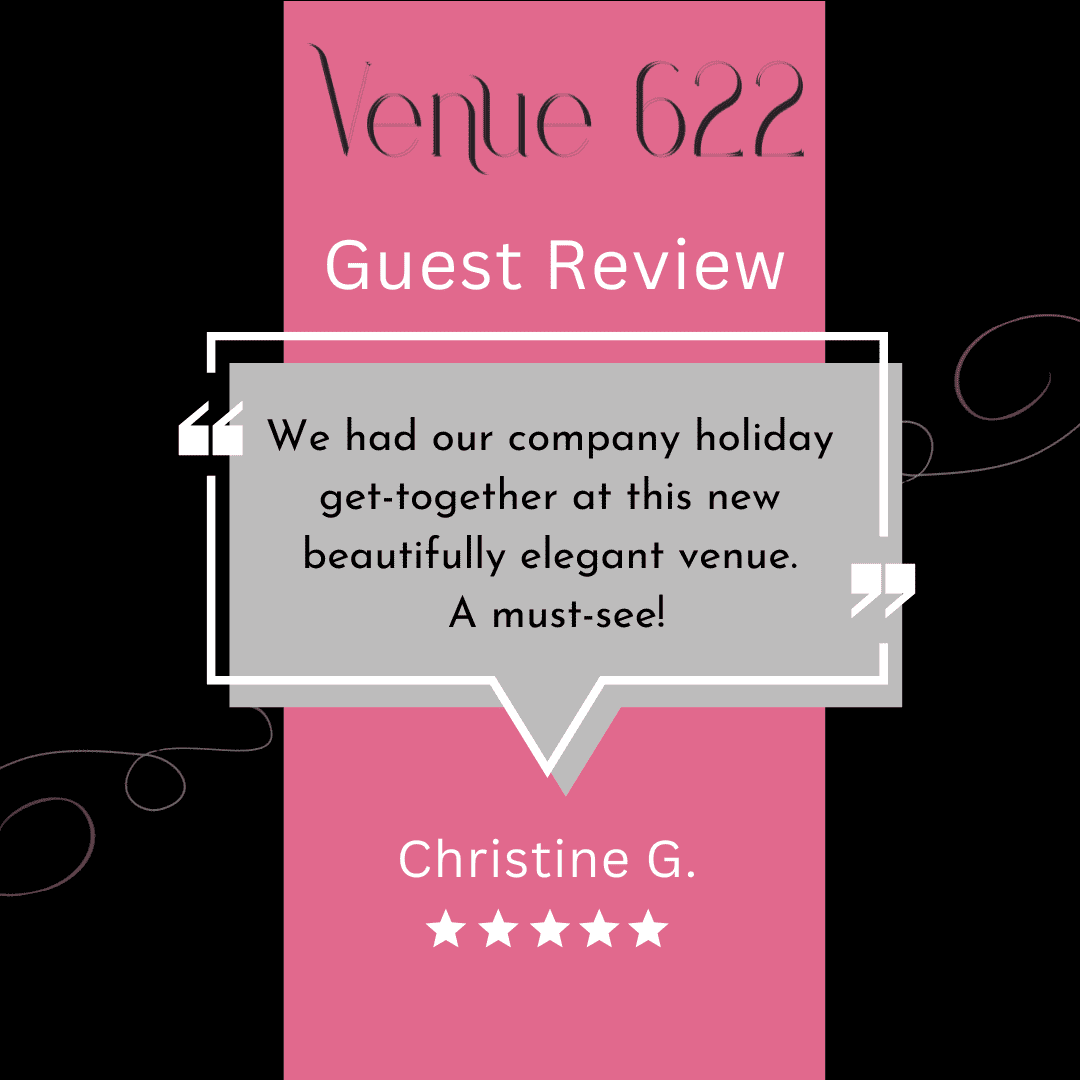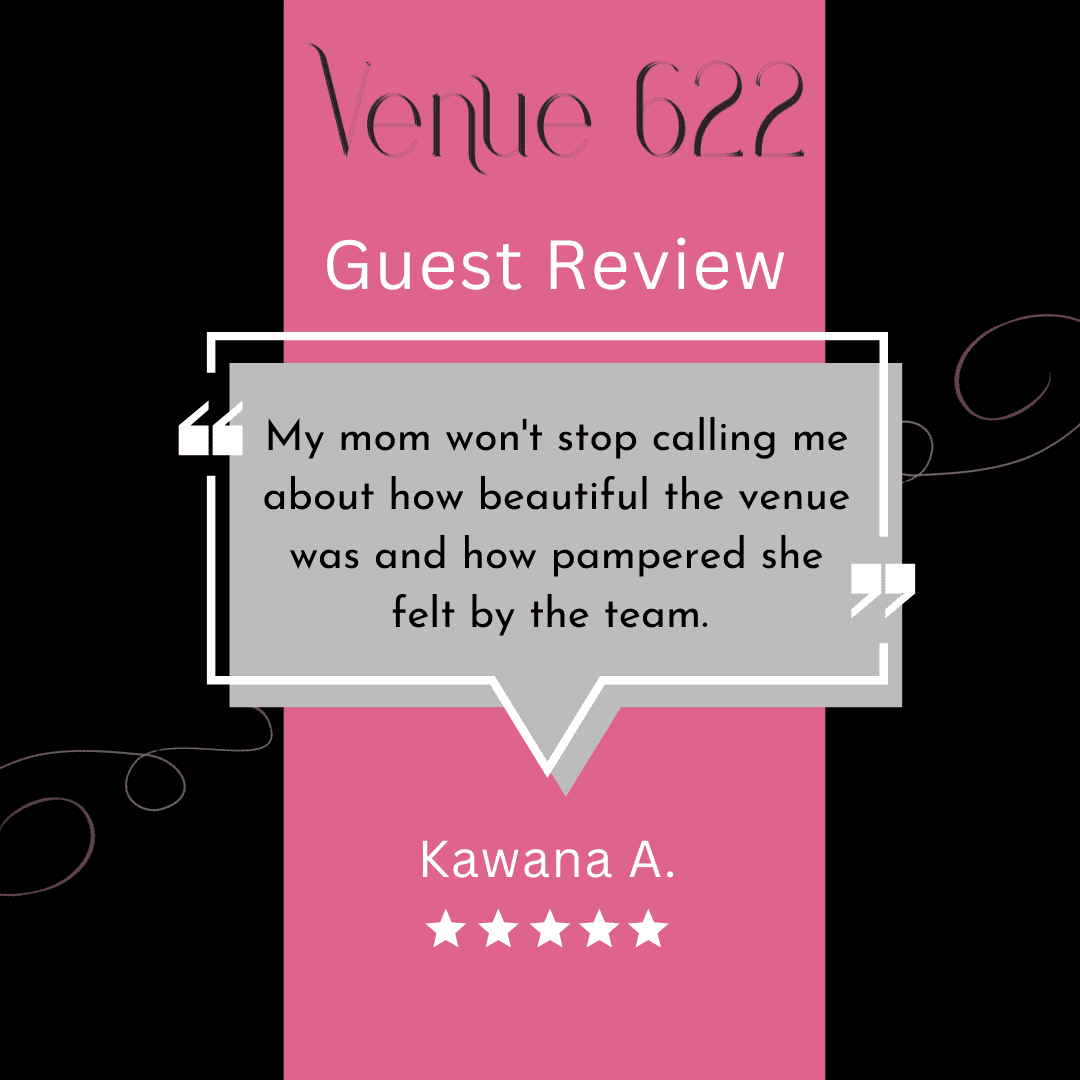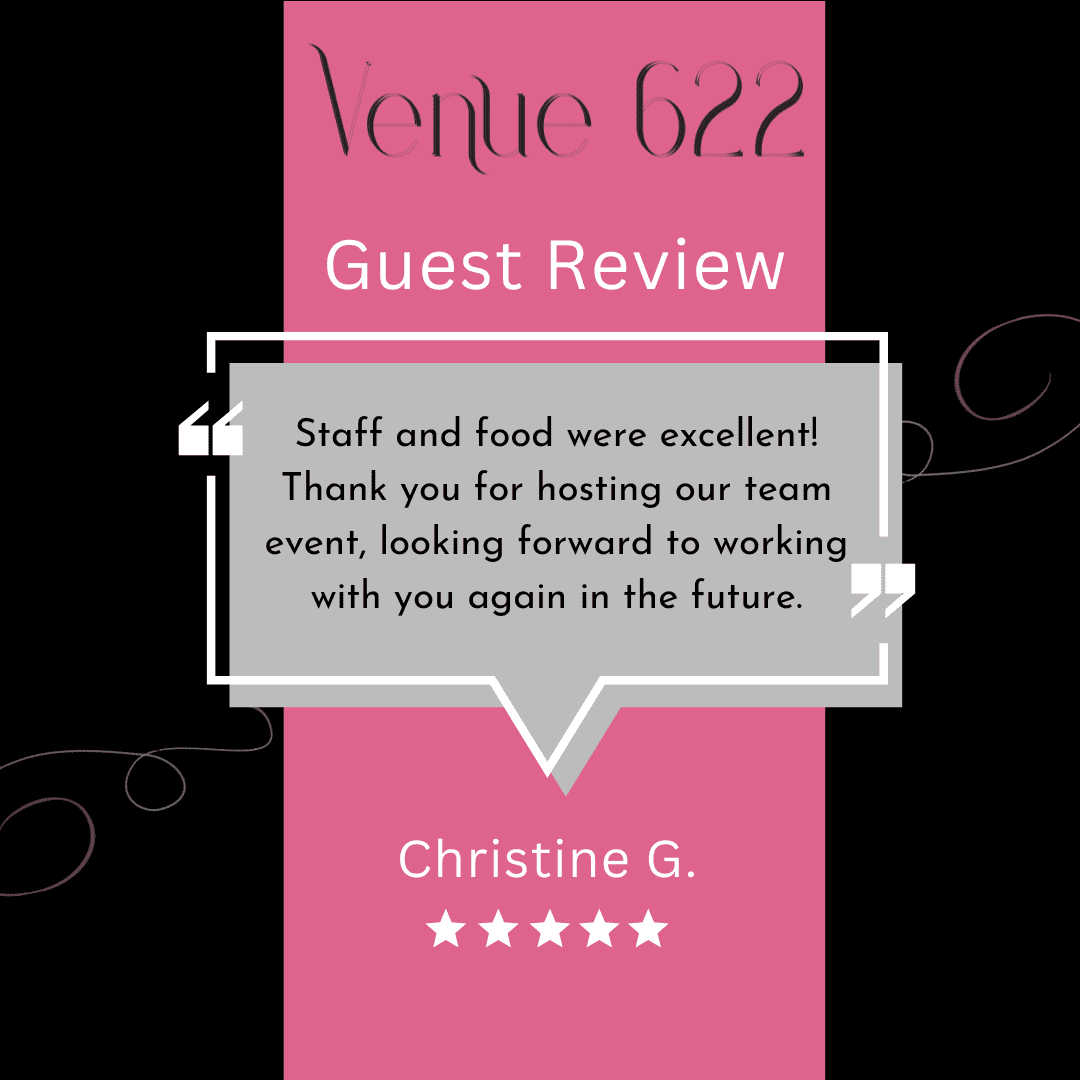 John Allen
20:17 09 Jun 23
We had our daughter's bridal shower at Venue 622 and catered by Michelle's Catering. Michelle offered so many ideas on how to arrange the tables, the bar and the music for a truly elegant lunch. She was so creative with the decorations. No detail was left undone from the champagne wall to the background for photos to the table settings. We were blown away by the whole thing. The food was outstanding and the service impeccable. Michelle and Anthony were very easy to work with. We received so many messages from the guests saying it was the best shower they have ever attended. Everything was top notch.


Kawana Asghar
14:54 12 Mar 23
Michelle and her team made my moms 70th birthday amazing! She wont stop calling me about how beautiful the venue was and how pampered she felt by the team here. Truly a hidden gem with the cutest aesthetics.

Christine Gaul
18:38 04 Jan 23
We had our company holiday get-together at this new beautifully elegant venue-a must see! Staff and food were excellent! Thank you for hosting our team event, looking forward to working with you again in the future-Happy 2023!!!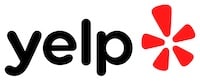 Shout out to Michelle and Anthony for their efforts on our grandsons' christenings September  1st. We had a post baptism luncheon party at our home for 55 guests. Michelle came to our home a few weeks before the party, surveyed the scene and made helpful suggestions on set-up and arrangements. She provided a wide menu to select from of pre-made and on-site prepared options. She also offered help with obtaining extra seating/table arrangements and tenting options. On the day of the party, they set up and had everything ready to go as soon as our guests arrived. Anthony cooked and Michelle served the non self help options selected. All the food options were delicious. Appetizers to entrees were well received and compliments to our caterers were free flowing. Even the presentation was creatively done, from strawberry shortcake served in mason jars to special flowers added to the buffet. Dietary restrictions were taken into consideration in food preparation. It was a great day all in all, made all the more special by this dynamic duo. Let them help with your affair: you won't have to worry about service, presentation, or whether your guests will enjoy and you can sit back and take it all in, relax and and enjoy as well. And lest I forget, you don't need to do clean-up, they do. Thank you Michelle and Anthony!
J L.


9/18/2019

Being married to a chef and never having to use a caterer always sounds great but when it's his turn to sit back and relax what was I to do? Michelle's Catering was the answer!!  Michelle and Anthony were beyond accommodating. I had a vision and they helped me with the menu to Michelle coming over to see my backyard and created a great layout.  The food was AMAZING and all my guests raved about it! I also have to mention the servers were beyond wonderful!!  I highly recommend Michelle's Catering to all.
Lisa T.


10/19/2020

My husband and I had Michelle cater our wedding a few days ago and it was perfect! We were so pleased with how helpful Michelle was throughout the planning process and everything went so smoothly. Our guests loved the food - even the picky eaters and kids! We also really appreciated the food labels for our guests with allergies. Everyone raved about the food and we're still happily eating leftovers at home days later. We couldn't be happier!
Laura T.


9/21/2023
Start planning your event at Venue 622
Whether you envision an intimate wedding celebration, a corporate event that makes a statement, or a special occasion that deserves the finest attention, Venue 622 is here to turn your dreams into reality. Our impeccable decor, unmatched services, and delectable cuisine come together to create an extraordinary experience that you and your guests will cherish forever.
Contact us today to reserve your date and embark on a journey to create unforgettable memories at Whippany's premier event venue.